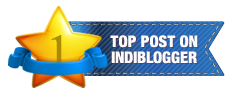 Sorry for the late post, I know you all will be waiting for my Limeroad.com's review.
Here are the products which I ordered from
Limeroad.com
The Infinite Joy of Online Shopping With Limeroad.com
You will not believe, all the three items, which I have ordered delivered in just 24 hours, trust me!!! May be because their corporate office is in Gurgaon, anyhow they will deliver all the products on time, every time.
Excited to see the products? Here you go.
I have ordered laadylike purple dress
I just loved the packing
But did not like the material :( My over all rating for this product is 3.5/5
Lots of Love <3
Mamata Patil